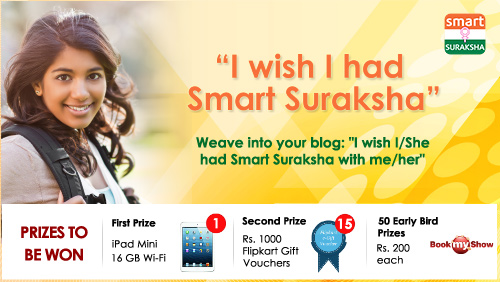 When I heard that she had been stabbed, the first thing came to my mind "God! She is pregnant!
She was expecting her first child. After taking rest for two months, she had to resume her job. She usually returned from the office by 7:30 p.m to 8:00 p.m, but that day, due to some emergency meeting in the office she was a little late. It was 9:30 when she disembarked from the bus and started to walk slowly towards her colony nearby.
The road was deserted. It was not unusual. That road was generally desolate at this hour and in six months living there, she was quite used to of it.
She was walking in her own thoughts. Her husband must have arrived before her today. At that very moment, she sensed someone following her. She
couldn't
dare look back and started to walk with hasty steps. She heard some rattling sound and
couldn't
resist looking back. She saw a rickshaw coming towards her. Feeling relieved, she continued walking.
Suddenly, someone grabbed her hand to snatch her handbag. How was she supposed to react? Obviously, she resisted and tried to shout for help. Right then, the other boy muffled her mouth tightly.
Finding her still resistant, they stabbed in her hand and back! She gave up and they ran away with her handbag (That obviously contained many important documents, debit card and money) and mobile phone, leaving her injured. Do we work hard and earn money for these greedy robbers?
She cried and cringed in pain. But no one was there.
After sometime, she gathered some courage and trudged herself. Luckily, one of her neighbours was passing by and he was kind enough to help her.
She was now safe. Thank God the baby was safe but I kept wondering what if those monsters hit her stomach!

I really wish she had Smart Suraksha with her!
Recently, newborn of a woman, very close to me, was admitted in Sir Gangaram Hospital. She stayed all day in the hospital to breastfed her baby and returned back with her husband who usually picked her up at eight at night (Fathers are not allowed to stay with the baby).
That day her husband called at the last moment that he could not come to pick her up due to some urgent work in the office. She had another child to look after, so she had to get back to home.
After several refusals, finally, she got an auto. After a while, the auto stopped at a marooned petrol pump. She remembered the Nirbhaya's case and shuddered. She asked him to leave her at her home first but he said "What if the fuel runs out on the way". She was not used to of travelling alone at night and had a very little idea about the route. Sometimes, your circumstances leaves you with no option.
Thankfully, she got home safely that day but what if the auto driver was wicked. She must have thought about something like Smart Suraksha and I wish she had Smart Suraksha with her.
Travelling alone at night has become the biggest risk any woman can take these days. But we should have the liberty to care about our own duties/problems/convenience, not the filthy mentality of some nocturnal monsters. So, I would say, in the present scenario,
The Smart Suraksha App
is a very important and thoughtful initiative. It's an android application which at the touch of a single button sends your message of help along with your location (Even if the GPS setting of your phone is switched off) to five pre-chosen contacts on your phone. It aims at making the women feel safe. It can make them feel that "don't worry, you're not alone".