Haven, where cadence of love
Story, through sweet memories
Ah, Home! The word and the feeling of being at your own home are divine! No matter where you go, you attain ultimate peace when you return home. To your dear ones. A beautiful place where harmony smiles and mirth & melody resonate. It's small or large
doesn't
matter.
Everyone envisions a dream home. Sometimes, for a middle class family home and dream home may vary.
My ideal home should be spacious, cozy and airy. I love this thought when golden streaks of sunshine filter through the wide window, making home bright, vibrant and warm. When the light curtains do waltz with mellow breeze!
A home should be modern with a traditional touch but not ornamental. It should look like a home not a grand hotel.
Drawing Room is not just your private space but it's a place where visitors dwell and some of them may notice the minute details. So, it says about your life style and taste. I think it should be contemporary. For me the drawing room should have a stylish bookshelf to showcase my books! A beautiful painting adds class!
Always choose the furniture that suits your home. For a small home, sofa cum bed is a good idea that can be used when necessary.
Bedrooms
are comfort zones where your privacy breathe. It must be comfortable and cozy, decorated as per your choice. The way you like it.
For a small house, buying a Diwan is a wise option, so that things can be stored in it, giving some space to your home.
Children Room captures the activities of your children. It must be spacious, lively and colourful, embellished with pictures. Keep the design of study table plain and simple. It should be at a quiet corner so that kids can study and sleep peacefully.
For small homes, keeping a folding study table is a good idea. Don't keep anything in your kid's bedroom that's not safe.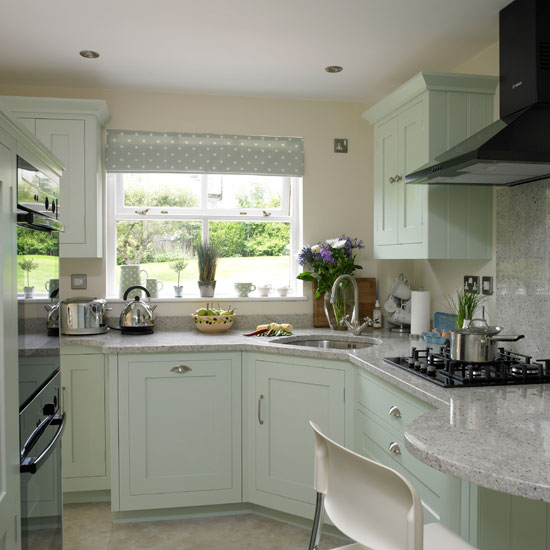 These days, open kitchen is in fashion but I personally like the traditional separate kitchen. I feel it should be away from visitor's view, even when you welcome them at the Dining Area. It must have a window and how interesting to would be if it overlooks a beautiful greenery.
Everyone likes a full-fledged lawn garden but in the present times, most of the gardens have shrunk to the terraces and balconies. A big terrace garden with a swing sounds so nice and peaceful.
If the balcony is small, don't stuff it with too many flower pots. It needs some space to breathe.
I like spacious bathrooms, with a flowerpot on the windowsill. A nice generous closet helps to keep it clean and organized.
It should be sparkling clean and odour free as it, again, reflects your life style!
I remember, in my childhood, I loved the smell and look of freshly white washed home. It looked bright and spacious. I love the particular sequence of Wake up Sid,
when the heroine decorates her home. Those bright colours and the enthusiasm of decorating your own space!
Apart from colour shades, mirrors make your home look spacious.
And above all, the real beauty of home is it's harmony. So, it's very important to maintain the peace and harmony to make your home look really beautiful.
Talking about Asian Paints, I would say they make some really nice advertisements! This one is my favourite!
Shared with
Poets United