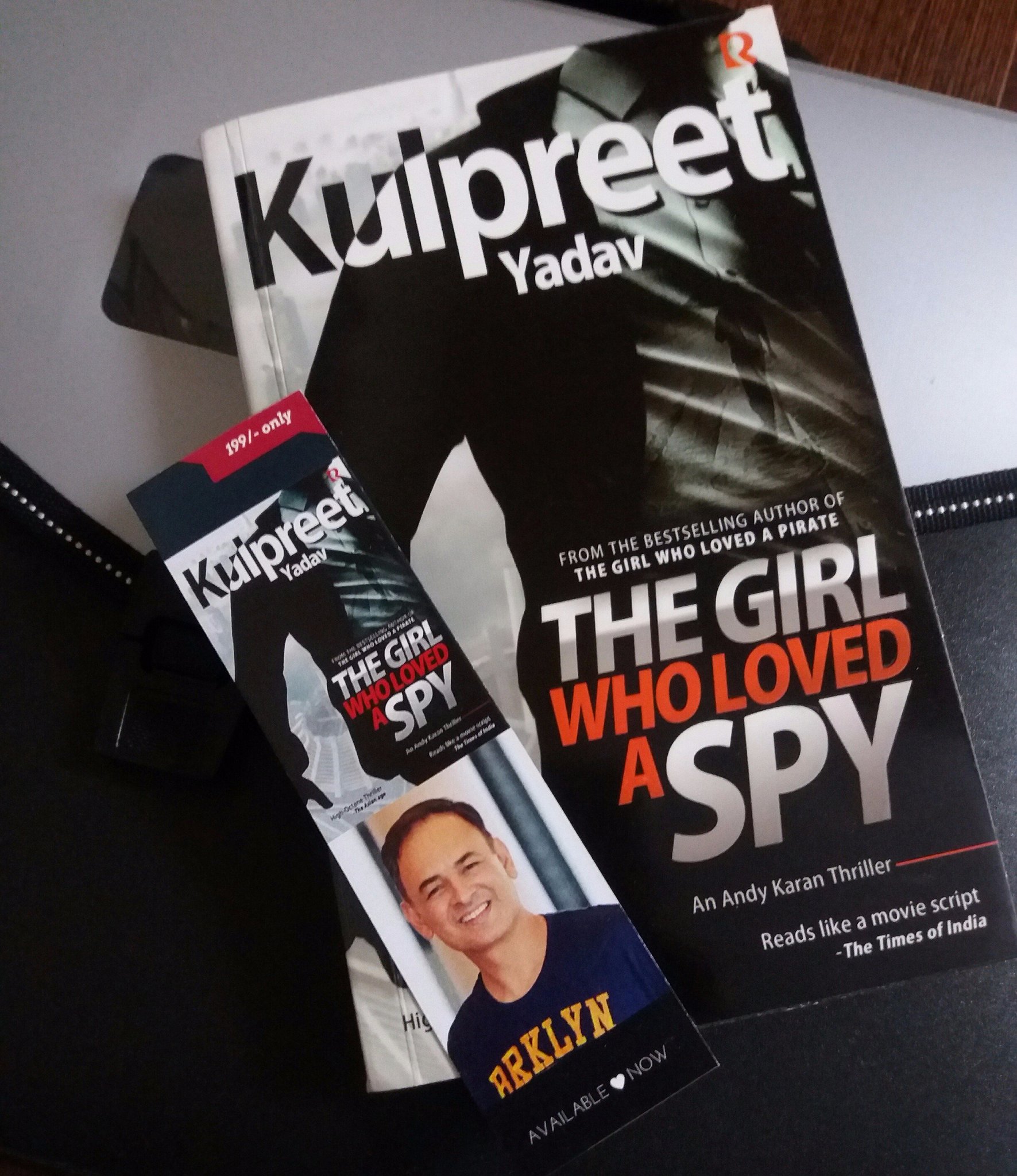 From the back cover -
'Everyone is imperfect, and everyone deserves to be loved'
Monica - a 30 something ex-model is fighting for love
Andy Karan - a young ex-army, investigative reporter is fighting for truth
KB - a wicked business man is fighting for money.
'The Girl Who Loved A Spy'
by
Kulpreet Yadav
is a crime thriller that tells about Andy Karan - who secretly works for Indian Intelligence Service, his love of life and his undercover mission to find the truth and save the nation from the vicious KB, the owner of the magazine Andy and Monica work for.
This mission is going to be tough and different for it involves Monica, Andy eventually falls in love with. So, will Andy succeed in his mission? What about his relationship with Monica? Well, you need to read this book to know the answers.
This is my first book by Mr. Kulpreet Yadav and I liked the writing - it's descriptive, creates nice imagery and helps you understand things better. The cover is smart and apt.
Andy's character is admirable. I liked the way the author has compared Andy with his namesake from the Mahabharat - Karan.
'Your name is Karan, and you can never win. Whatever you love will be taken away from you. You are are cursed, Karan.'
However, I felt that no other character makes any impact. Not even Monica and that was disappointing as I was expecting a strong female lead. Also, the Andy-Monica love story seems half-baked, no emotional development is being shown in the story as the blurb (and the title) reflects.
'It's not that Andy wants to live forever, but this is one case he can't afford to lose. Not just for the truth, but for the first time in his life, for love.'
Their love story, their feelings are not intense enough to justify the statement (and the title) above. The thing is that it wouldn't have affected the story if 'The Girl didn't Love the Spy'.
The book is engaging and you will find yourself turning the pages, but I felt the author has made this book a very easy read, giving all the information away beforehand even though there are some points where there was scope for strong cliffhangers and psychological twists to enhance the unpredictability factor (that would have been more thrilling!).
Nevertheless, this book was a nice, interesting read. If you enjoy crime thrillers, go pick it up!
I thank Mr. Kulpreet Yadav for sending the review copy for an honest review.